Voima Ventures launches third €90 million VC fund to back Nordic & Baltic science startups from labs to global markets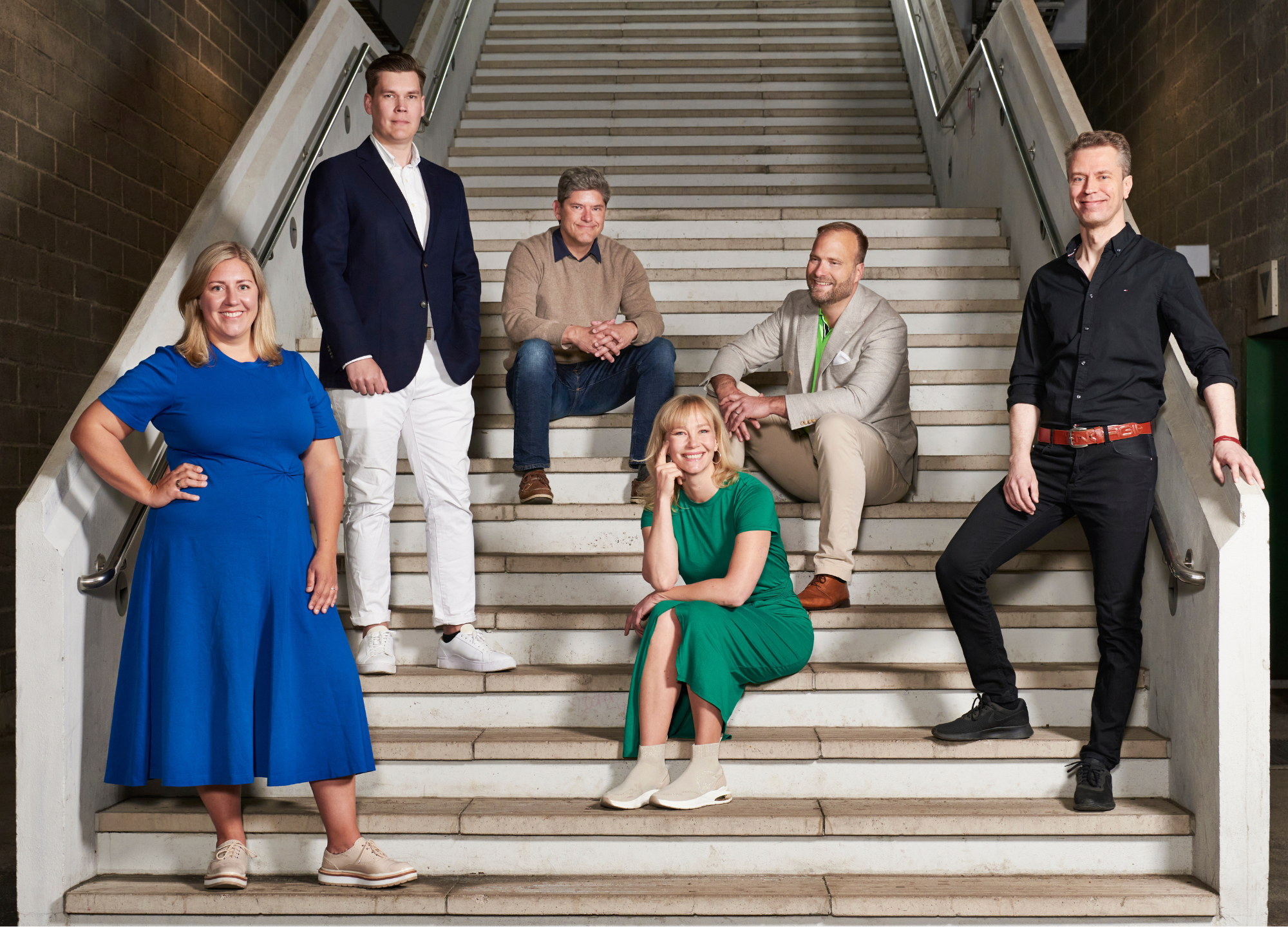 Nordic early-stage investor Voima Ventures, focusing on science-based companies, announces today its first closing with a new €90 million fund. With the new fund, Voima Ventures' mission is to support Nordic and Baltic early-stage deep tech companies with globally scalable solutions, with the initial investment ticket size ranging from €200K to €3 million and beyond.
Voima Ventures invests in companies tackling pressing global challenges with science-driven entrepreneurship. The investment thesis focuses on the highest value-creating opportunities in the venture capital domain; solutions that accelerate global green transformation, cutting-edge life science and health technologies, and groundbreaking new technologies, such as quantum, that are changing entire industries.
"Now is the time to scale science-based solutions into action and global markets. People want to preserve the planet and societies need to urgently fix the challenges of aging and health-challenged populations. Science-backed growth entrepreneurship is the only fast enough way to solve pressing global issues and it is generating a massive value growth opportunity for deep tech startups and VCs," says Inka Mero, Founding Partner of Voima Ventures. "Also, science-driven innovation is a crucial driver of new economic growth and a way to build European technology sovereignty. As we move forward, we believe that technology and science-based companies will form the backbone of the Nordic region's next-generation unicorns, economic growth, and talent attraction."
As an early-stage investor, Voima Ventures supports founders throughout their journey, in scaling their solutions from research laboratories to global markets and eventually becoming unicorns. With a 90M€ fund and a target hard cap at 120M€, Voima Ventures team also has firepower on the long course of deep tech company building. 
"We know what it takes to scale from the lab to global markets. Investing in science startups requires also a different perspective, network, and expertise than most VCs are capable of offering. It goes beyond money: it involves an understanding of various domains and research commercialization while developing diverse and multidisciplinary teams," Mero says.
An expanding Nordic opportunity
Since its founding year 2019, Voima Ventures has had a strong track record in investing in high-potential science-based solutions by being an early investor in successful companies and next-generation unicorns like game-changing novel protein developer Solar Foods, AR pioneer Dispelix, carbon-neutral construction material company Betolar, and AI-based cancer treatment provider MVision. The previous two funds have 30 active companies of which several have grown into globally scaling companies, including 5 exits and one IPO.
In the upcoming years, science-based companies present an ever-growing opportunity in the Nordic region.
"With 28 universities and leading research organizations, our home region is the leading hub for science-driven startups, but also for growth startup talent. We expect that within a few years, the number of science-based startups in the Nordics will double. To get there, we need collaboration and support from all corners of society to attract the best scientists, focus on growing the university and research institute spin-off volume, and help researchers meet with Nordic growth talent and turn their science into business," Mero says.
Voima Ventures has truly placed its trust in science. Over 70% of the portfolio companies are direct spin-offs or originate from the research ecosystem. To step up in talent attraction for its portfolio companies, the team has launched several initiatives such as "Women-to-Boards" to provide diverse talent for the leadership teams and boards of deep tech companies.  
Grassroots work across the region
Voima Ventures' strong networks within both the research community and the industrial sector have laid a firm foundation for growing the best ideas into successful companies. The fund actively collaborates with all Nordic universities and is backed by one of their anchor investors, VTT of Finland, the second-largest research institute in Europe, and also a pioneer in deep tech startup spin-offs.
"Our unique networks are one of the key success factors for us. Due to our close collaboration with universities and the research community, we can access the best groundbreaking innovations when they're still in laboratories. Additionally, with our strong networks in the industrial sector, we've been able to successfully support our portfolio companies to land the first industrial partnerships that are vital for scaling impactful solutions," Mero tells.
Investors of the Voima Ventures Fund III include among others European Investment Fund EIF, Finnish Tesi and its fund of funds KRR, VTT of Finland, Saminvest from Sweden, and pension funds Nordea Life and Elo, as well as established foundations, and family offices.
With the new fund, Voima Ventures continues identifying and supporting the most promising ideas, scientists, and entrepreneurs at an early stage.
"Particularly with science-based companies, grassroots-level work such as visiting factories and labs, and connecting with universities are significant parts of assessing potential companies and supporting founders in the first steps of scaling. We approach all our investment decisions with a co-entrepreneurial mindset, asking ourselves where and how we can help," Mero says.
About Voima Ventures
Voima Ventures, founded in 2019 by Inka Mero, is a Nordic early-stage investor investing in science-based innovations and companies across the Nordics and Baltics. Voima Ventures help founders to accelerate the growth of deep technology ventures to global markets. Voima Ventures is a team of 12 investment and growth entrepreneurship professionals who share a passion for science-based tech. Voima Ventures holds a strong track record in investing in high-growth science-based solutions by being an early investor in success stories like Solar Foods, Dispelix,  MVision, Betolar and EniferBio.

Voimaventures.com