Virta Wins the 2023 Building Growth Competition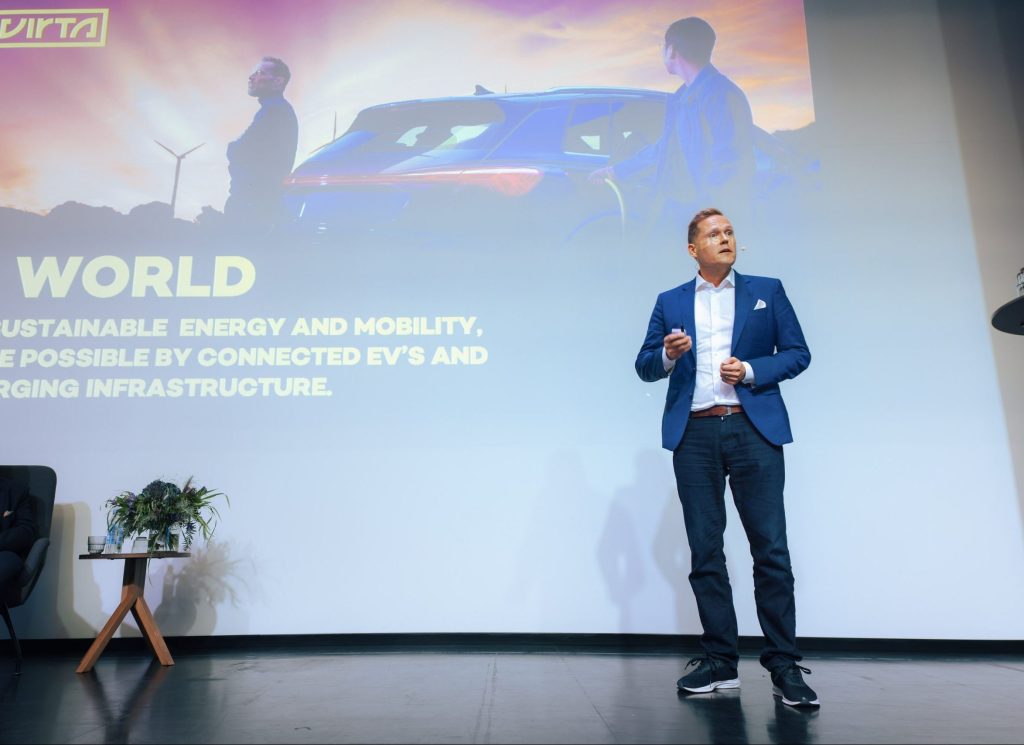 In this year's Building Growth competition organised by the Finnish Venture Capital Association (FVCA) and PwC, Europe's fastest-growing electric vehicle charging platform, Virta, emerged as the winner. The jury was particularly impressed by Virta's unique concept, which has been used to systematically build international growth from the get-go.
The competition's winner was selected by a three-member panel of external experts. This year's judges included Janne Pöysti, News Editor of Kauppalehti; Laura Raitio, a board professional involved with companies like Alko, Solidium, and Unikie; and Mika Sutinen, a long-standing CEO, entrepreneur, and board member who, as CEO of Musti ja Mirri, led the company to victory in the first Building Growth competition in 2014.
The jury praised Virta's concept as unique: Virta's electric vehicle charging platform and network connects all the key players in the electric vehicle ecosystem and provides services for the whole value chain.
"All the finalists had compelling growth stories, united by passion and courage. However, it's unmatched how Virta has managed to leap from a small domestic market to international growth in a highly competitive field," commented the jury members on their decision.
Virta also received praise from the jury for its positive impact: "Electric vehicle charging offers one solution to essential emissions reductions, and it's great to see a Finnish company taking a significant global role in this field."
In addition to Virta, companies that made it to the competition finals included quantum technology company IQM Quantum Computers, maintenance company MV-Jäähdytys, and Neural DSP, a manufacturer of software and devices related to sound processing.
"Congratulations to the winner! The competition was once again of a very high standard, and it was fantastic to get to know all the finalist companies. This year, we especially saw how groundbreaking technology can revolutionise traditional industries and create entirely new ones," says Jussi Lehtinen, Partner at PwC.
In the Building Growth competition, FVCA and PwC seek the most inspiring growth stories among private equity and venture capital-backed companies. The competition celebrated its tenth edition this year.
"We have enjoyed amazing growth stories in the Building Growth competition for ten years now. The harvest of the anniversary year did not disappoint either; we saw a group of excellent companies that have boldly embraced the challenges of growth. Heartfelt congratulations to the winner and everyone who reached the finals," comments Anne Horttanainen, Managing Director of FVCA.
Read more about Virta's growth story here.
---
Additional information:
Anne Horttanainen
Finnish Venture Capital Association, Managing Director
anne.horttanainen@fvca.fi
+358 40 510 4907
Jussi Lehtinen
PwC/Strategy&, Partner
jussi.lehtinen@pwc.com
+358 20 787 8756
FVCA is the industry body and public policy advocate for the venture capital and private equity industry in Finland. As the voice of the Finnish VC and PE community and the entrepreneurs they fund, it is our role to demonstrate the positive impact of the industry on the Finnish economy. FVCA – Building growth.
Twitter | LinkedIn | For Media | Subscribe to FVCA's Newsletter
PwC's purpose is to build trust in society and solve important problems. In Finland, we have 1,300 experts working around the country. Our services include consulting, deals, tax, legal, risk assurance, audit and other assurance services. More information: www.pwc.fi/en. Twitter: @PwC_Suomi.
PwC operates in 152 countries and employs nearly 328,000 experts worldwide. PwC refers to the PwC network and/or one or more of its member firms, each of which is a separate legal entity. Please see www.pwc.com/structure for further details.